At Shoreline Dental Chicago, Dr. Mollie K. Rojas uses dental bonding to help reshape your teeth for a more aesthetically pleasing smile. Simple and effective, this treatment can help correct flaws in your teeth. We invite you to learn more about dental bonding in Chicago, Illinois, by calling (312) 266-9487 to schedule an appointment.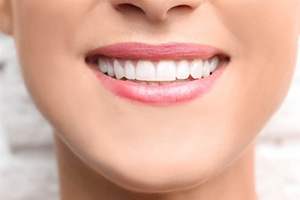 Your smile appearance can be improved significantly with dental bonding even though it is a simple, conservative treatment. The treatment process involves placing a composite resin material on the outer surface of the target tooth. The resin is malleable, so it can be shaped and sculpted to fit your tooth and improve its appearance. The resin is then hardened, trimmed and polished so that the treated tooth appears natural and you can use it for normal oral function. Dental bonding can usually be completed in just one appointment, and there is often no need for tooth preparation beforehand.
Dr. Rojas may suggest dental bonding if your teeth are gapped or unevenly spaced, misshapen, stained or discolored, or chipped or cracked. We will match the color of the resin to your natural tooth color so that it blends in. We can also use a lighter shade if you wish to improve the color of your teeth.
If you would like to learn more about dental bonding, call to schedule a visit with our team today!