Our exceptional, friendly staff is our greatest asset. All of our dental assistants and hygienists are licensed professionals who pride themselves on their current dental techniques and outstanding patient communication. With unmatched quality and integrity, they are dedicated to achieving the best possible results for you and your family. If you have any questions about our dental care in Chicago, Illinois, be sure to call us at 312-266-9487. We have team members who speak Spanish for those who may speak Spanish fluently.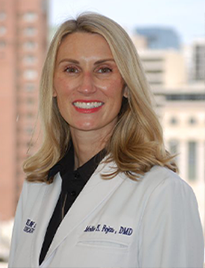 Dr. Rojas earned her Doctor of Dental Medicine degree from the University of Illinois Chicago College of Dentistry. She has presented oral cancer research at numerous professional meetings and published several textbook chapters on cellular processes. She is an active member of the American Dental Association®, Illinois State Dental Society and Chicago Dental Society. Dr. Rojas stays up to date by attending numerous dental seminars, researching the most current materials and technology and reading various journals. Her dental interests include both cosmetic and general dentistry as well as Invisalign® aligners and ClearCorrect. She is a caring and gentle dentist who strongly emphasizes patient education and the development of comprehensive treatment plans tailored to individual patient needs.
Dr. Rojas has enjoyed volunteering her time and skills with Dentistry From The Heart over the past several years. She plans to continue giving back to the community while practicing at Shoreline Dental Chicago.
Dr. Rojas resides in the city with her husband, J.C., and son, Mateo. In her free time, she enjoys spending time with her family, visiting the abundant number of restaurants and museums that the city has to offer, cooking, skiing and traveling.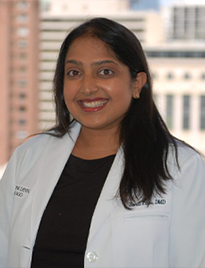 Dr. Patel graduated from the University of Illinois Urbana-Champaign in 2018 with a Bachelor of Science in molecular and cellular biology and recently from the University of Illinois Chicago College of Dentistry with her Doctor of Dental Medicine in the spring of 2022. Dr. Patel was an active member of numerous organizations throughout her time in dental school and continues to stay involved with the American Dental Association, Illinois State Dental Society and the Chicago Dental Society, especially with the North Side branch. While attending UIC College of Dentistry, Dr. Patel was awarded the Dr. Leslie J. Braun Jr. Award and the International College of Dentists Leadership Award. Dr. Patel strives to educate her patients in understanding their diagnoses and treatment plans while emphasizing the use of comprehensive treatment planning. Her goal is to provide comfort and confidence within each of her patients so they can feel proud of their smiles!
She was born in Springfield, IL, but then later moved to Sycamore, IL, where her parents currently reside. During her free time, Dr. Patel enjoys spending time with her family and friends, visiting the newest Chicago restaurants and traveling. She recently traveled around Spain and to London for a post-graduation vacation with her friends!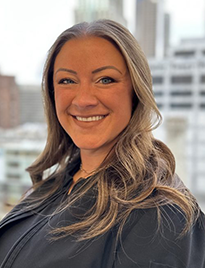 Tasha began working in the dental field in 2002 as a business administrator and assistant. She is familiar with many aspects of the dental field and is happy to assist you with anything that you may need. Tasha graduated from Harrington Institute of Interior Design in 2005, and she loves to design in her free time. Tasha and her husband, Nicholas, have two children, Avenelle and Evren. Tasha enjoys outdoor activities and traveling with her family and friends.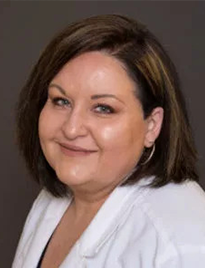 Marybeth – Lead Dental Hygienist
Marybeth earned her associate degree in dental hygiene from Prairie State College. She regularly attends a variety of courses and seminars, which allows her to remain up to date on the latest in dental hygiene, advancements in periodontics and the care of implants. Marybeth's dental interests include head and neck cancers that affect the oral cavity and the effects of periodontal disease on the heart. Believing that good oral healthcare is not limited to brushing and flossing, Marybeth goes above and beyond to match the right at-home dental products and tools to each individual's needs.
Marybeth believes in giving back and is involved with several charities including the Caring Patriots Food Drive, Meals on Wheels and Backpacks for the Homeless. She also participates in community dental health education by dressing as "Dr. Decay" and visiting schools to teach children how to maintain good oral hygiene.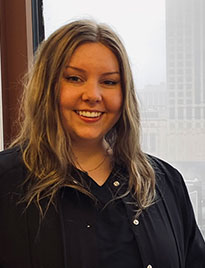 Kathyrn – Dental Hygienist
Kathryn graduated from Parkland College with an associate degree in dental hygiene. She devoted herself to her studies for several years and earned a 4.0 GPA. Kathryn believes that everyone should feel comfortable in their own skin, and that includes a healthy smile! Kathryn aims to start every day on a positive note and provide comfort and health to each of her patients. In her spare time, Kathryn enjoys spending time with her family, playing the piano and going on hikes with her dog, Sophie.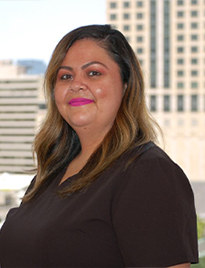 Anel – Business Administrator
Anel started her career in the dental field in 2001 as an assistant. She instantly knew that this was the career for her. Although now primarily a business administrator, she still enjoys assisting, especially with surgical and cosmetic treatments. Outside the office, Anel particularly loves spending time with her family and friends. She enjoys sports (she is an avid Cubs fan) and attends many games throughout the various seasons. She has a German Shepherd, Maya, and enjoys every moment with her.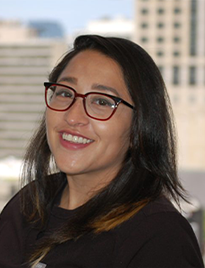 Alexandra – Treatment Coordinator
Alex was born and raised in Chicago and has been in the dental industry since 2015. She loves assisting and treats everyone as if they were family. She enjoys helping patients with their dental fears and makes it her goal to help them overcome them. Alex is married and is a mother to two beautiful children. In her free time, she spends as much time as she can with her family. She also loves to go out with her friends. Just like everyone else, Alex loves to watch football every Sunday with her husband to cheer on her home team. Go Bears!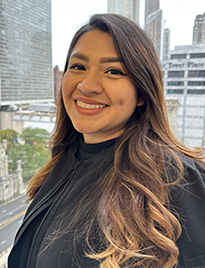 Nanci – Treatment Coordinator
Nanci went to cosmetology school after High School. Soon after getting her license, she was introduced to the dental field by her older sister. She has been assisting in the Chicago area for the past seven years. She enjoys helping patients feel comfortable and relaxed during their treatment. Nanci and her husband have a beautiful daughter. She enjoys spending time with her family and friends.